Our co-founder's Chat With CardRates.com About Their Immersive Island-wide Culinary Experiences
---
In a Nutshell: In Puerto Rico's historic Old San Juan district, the past lives side by side with the present, and culinary traditions provide a window into the island's soul. Spoon offers food and cocktail tours and cooking classes for credit card rewards travelers who want to steep themselves in that rich heritage. As worldwide travel begins to open back up again, Spoon's relaxed, intimate, and culturally informative walking and driving experiences throughout Puerto Rico help couples and families liven up any Puerto Rican stay.
Puerto Rico's culinary roots stretch back to the Taíno people who lived on the island well before Columbus arrived in 1493. Many Puerto Rican staples, including cassava, avocados, and chile peppers, trace back to dishes more than 500 years old.
Paulina Salach moved to the island in 2008 with her then-boyfriend, now husband, Puerto Rico native Gustavo Antonetti. The island's food was part of what made her fall in love with the island.
"I came for love, but I also fell in love with Puerto Rico's people and its culture — the colors, the food, and the spirit that was everywhere," Paulina said.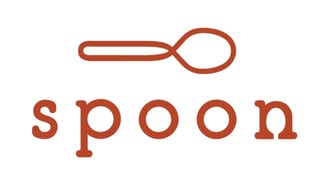 That love of Puerto Rican food, and its long history, inspired the couple to start Spoon, which offers authentic culinary experiences and food tours in the historic Old San Juan district and throughout the Island. The excursions aim to connect visitors with Puerto Rico's food, culture, and traditions.
As Paulina immersed herself into her new home, her mother-in-law taught her to cook, drawing on her collection of recipes that had been passed down for generations.
"She taught me about ingredients, she taught me about flavors, and I just loved it," Paulina said.
That passion is apparent in Spoon's offerings.
Spoon's Walk & Taste tours turn ingredients and flavors into celebrations of Puerto Rico's Taíno culture, its African heritage, and its long relationship with Spain. It also presents a vibrant and creative modern vibe.
Their Sip & Savor cocktail tour kicks things up a notch by taking participants to a selection of Old San Juan's most exemplary drinking establishments. Spoon's driving culinary tours go to area neighborhoods that are trending for their gastronomic innovations on traditional fare. Along the way, guests learn about the area's architecture, art, and people.
Spoon's tours, cooking classes, and other culinary travel experiences can provide credit card rewards travelers with the ultimate opportunity to explore the heart of Puerto Rico and learn about its history and culture through food and drinks.
To read more please visit:
https://www.cardrates.com/news/spoon-offers-food-tours-and-classes-for-card-rewards-travelers/